Auto parts
are the various units that make up the car as a whole and the products that serve the car are collectively referred to as auto parts. The main categories are: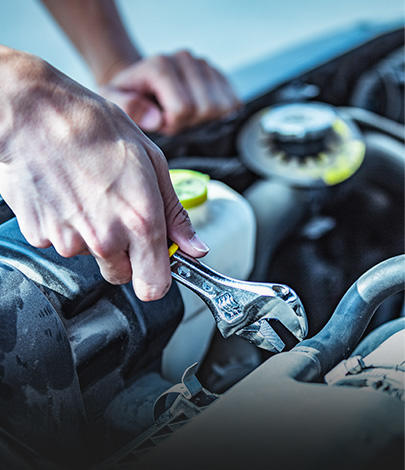 1. Engine accessories, mainly including engine, engine assembly, throttle body, cylinder block, tensioner, etc.;
2. Powertrain accessories, mainly including clutches, transmissions, gearshift lever assemblies, reducers, magnetic materials, etc.;
3. Brake system accessories, mainly including brake master cylinder, brake cylinder, brake assembly, brake pedal assembly, compressor, brake disc, brake drum, etc.;
4. Steering system accessories, mainly including kingpin, steering gear, steering knuckle, ball pin, etc.;
Shaanxi 2190 military vehicle accessories
5. Walking accessories, mainly including rear axle, air suspension system, balance weight, steel plate, etc.;
6. Electrical instrument accessories, mainly including sensors, automotive lamps, spark plugs, batteries, etc.;
7. Automotive lamps, mainly including decorative lights, fog lights, ceiling lights, headlights, brake lights, reversing lights, turn signals, instrument lights, indicator lights, searchlights and other automotive lights;
8. Car modification accessories, mainly including tire pumps, car roof boxes, car roof racks, electric winches, etc.;
9. Security and anti-theft accessories, mainly including steering wheel locks, wheel locks, seat belts, cameras, etc.;
10. Car interior accessories, mainly including car carpets (foot pads), steering wheel covers, steering wheel booster balls, curtains, sun gears, etc.;
11. Auto exterior accessories, mainly including wheel cover, body color stripe sticker, license plate holder, weather shield, etc.;
12. Comprehensive accessories, mainly including adhesives, sealants, vehicle tools, automobile springs, plastic parts, etc.;
13. Audio-visual electrical accessories, mainly including tire pressure monitoring system, decoder, display, car intercom, etc.;
14. Chemical physical accessories, mainly including coolant, brake fluid, antifreeze, lubricating oil, etc.;
Shaanxi 2190 military vehicle accessories
15. Automobile body and accessories, mainly including wipers, automobile glass, seat belts, airbags, instrument panels, etc.;
16. Auto repair parts, mainly including sheet metal equipment, purification systems, tire changers, correction devices, etc., as well as electric tools such as electric punches, hot air guns, electric jacks, and electric wrenches;
17. Auto electrical accessories. Auto electrical accessories are one of the most important parts of automobiles, including batteries, battery clips, battery cables, cable tails, starters, magnetic switches, unidirectional devices, rotors, stators, carbon brushes, and carbon brushes. Frame, copper sleeve, bearing, starting relay, ignition switch, regulator, engine, wiper motor, heater motor, heater resistor, heater switch, wiper intermittent relay, various switches, in addition, GPS/navigation , GPS accessories, car GPS, Bluetooth GPS, handheld GPS, all-in-one GPS, GPS module, GPS charger, car map and other electronic equipment.
18. Other auto parts, mainly including tires, car mats and other auto parts.